Transcription

& Subtitling Samples
To check our subtitling samples download the video and the preferred language SRT from the below given tabs.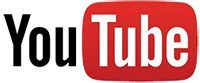 We also translate for videos on YouTube. Some subtitling happens on You Tube directly and for others .srt files are made.
All the mentioned prices are for Translation companies only. Download our price list or calculate the cost of your project here directly or send us an email at project@ansh.com.
With great humility and pride, we would like to present some reasons why Translation Companies choose Ansh as their purchase option.
Presenting some of our USPs below: