Interpreting takes place in many settings and for many reasons, yet at heart the purpose of interpreting is to facilitate communication between parties who do not share a common language. Trained, qualified interpreters faithfully interpret for all parties without adding, omitting or changing the message.
Types of interpreting
Simultaneous Interpreting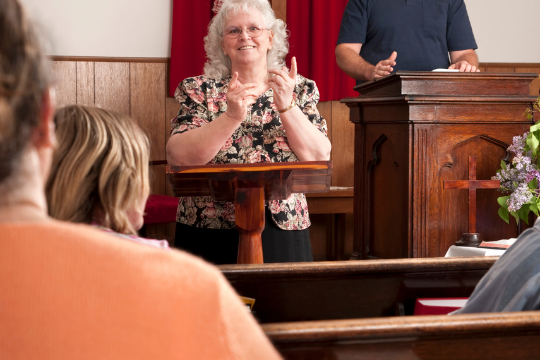 Digitizing is converting any data into a digital format. The digital format can be a compact disc, internet or any format which is compatible with handheld electronic devices, with or without a print counterpart. Digitizing is proving to be quite useful to organizations as it helps them to store data in the digital format which saves on the space, cost of storage, aging and acts of man or God and is secured. Digitizing has made retaining the data for future reference possible and is much more convenient than paper.
Ansh has excelled at digitizing services. Ansh offers digitizing services in all formats which includes, E- publishing which is the publication of books, periodicals, bibliographic databases, and other information resources in digital format. Then we have Audio Books which records books orally helping people to listen to a story rather than reading it. We also offer Multilingual E- books or Multilingual Translation. Ansh is the one stop shop for all the digitizing services and will be happy to serve you with any digitizing work.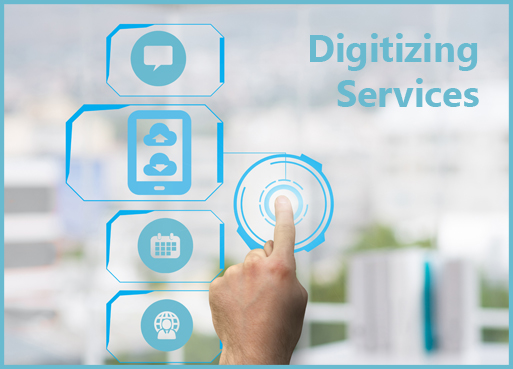 DIGITAL

PUBLISHING MEDIA
Post-digitization the data is finally used in the mentioned output mediums:
E-Books – The E-books books on digital readers compatible with the electronic device.
CD-ROMs – The CD ROM's are discs used to store data and to be used via Computer or Laptop.
E-mail newsletters or journals – Newsletter and journals providing regular information can be provided using Email platform.
Web-based magazines – A complete magazine or a part of a magazine can be made available on the Web.
Online newspapers – Online newspapers are easy to be handled and are available without any cost.
PDF documents – PDF formats are used for keeping secured data, which cannot be editable. It can also be made password protected.
Online videos – Videos can be viewed online, which is also a part of digitalization.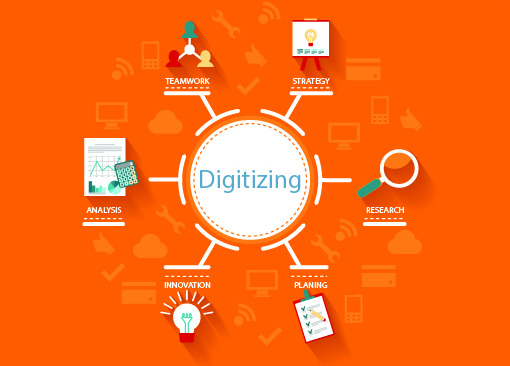 It is very important to understand why people digitize the data. Many a time's existing digitized data is also reorganized in other formats to be able to be more devices friendly.
Storage – Organizations like to store data these days in the digital format so that space, cost of storage, aging and acts of man or God do not damage the data.
Future reference – Many people retain their accounting data and most organizations also retain their client data for future reference.
Promotion – It becomes easier to promote books, magazines, newsletters to digital medium. It is also easier to advertise in audio visual format for which digitization is necessary.
Convenience – To save the cost of paper and to carry the data digitally is easier like presentations.
Security – To prevent data from being lost from the act of God. Data can now be digitized for security and normally kept on cloud (server).
Enforced Law – It is now mandatory in many countries to provide digitized data under the right to information Act.
Service – Online search of past records make digitization necessary.