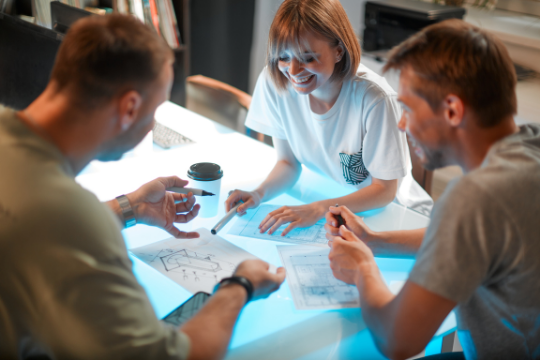 We believe that the first step in developing something creative lies in the passion to imagine. For us this applies to any design, all of our animation or any multimedia solution.
Services we provide:
Ansh has a core competency in all its services making it different from others. One of them is Desktop Publishing Services. Ansh has a team of professional designers who are skilled and acquainted with the latest software and can make the documents and company material look professional, cutting-edge, and inviting.
We deal in all sorts of documents from brochure, letterhead, and advert to product manuals. Our Professionals just need the basic knowledge of concept and can create fully formed, modern looking designs capturing company's culture and values and rendering them into beautiful, clean files that can be transmitted electronically or directly to your printer.
With our skills and knowledge, we will leave no stone unturned in making your publications – internal or external – look presentable and meet all your desired specifications.
Modern Desktop Publishing software takes months to master and time-critical publications can't be delayed. So, trust the services of experts from Ansh and give us an opportunity to be associated with you and we ensure satisfaction and happiness at every step.