Get Translated – Get Global
Planning business abroad? Foreign meeting?
But foreign language?
Don't allow language to be a barrier.
Worried about the language while going global? Worry about packing, Ansh will do the language for you.Translation extensively has multidimensional significance in our circadian. It is the modus to forge interactive relationships when it comes to making advancements in technology, politics, business, education and others. Translation is an effective way of global interaction.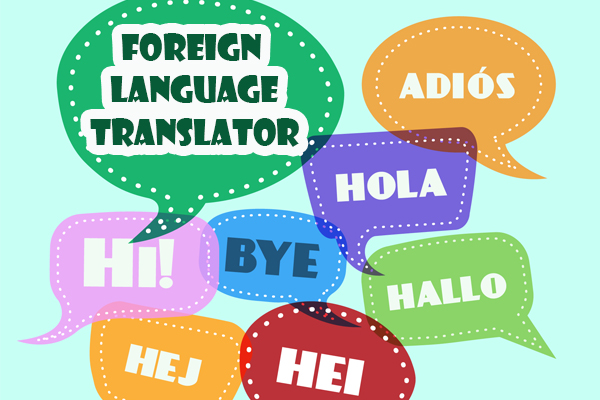 Although English has astounding reach today but, the impact laid by the local culture remains unmatched.Is that necessary if a person knows English he knows it well?? – Grab the mother tongue, seize the business. With the growth of Internet and communications technology, it is relatively easier to reach audiences that are thousands of miles away purely on the back of effective translation. In a world of growth, language is not supposed to be an obstruction anymore. Translation is needed in diverse fields, be it education, mass communication, science and technology, literature, tourism, religion or trade and business.
We at Ansh.com recognize such needs of foreign language translator and present to you one of the best and quality foreign language translation services on the globe. We hereby believe that culture connects the power of clarity and so does the language thus, we help this power of clarity with translation.We believe the power of language comes out of ability to go beyond words and translate not only your words but also your message, your tone, your understated meanings, and designs. We provide
We provide our clients with the best and reliable translators in all languages to conserve the said. The translator team Ansh is passionate and holds a complementing command on all the languages. Ansh works with the objective of having a team of professionals foreign language translators who have acquired skills to translate, edit and format texts for the needs of public and private institutions at both the national and international levels.
Translating at Ansh is like having native translators for all your translation so that the final translated text truly conveys the intended message.
We completely intend to deliver the best to the clients. Our team works day and night to provide the optimum and noteworthy services. We completely believe – the growth of an organization remains in the upliftment of its clients. Thus It is our motto to provide the remarkable assistance in all ways. Following this motto, Ansh and team look forward to delivering the ideal translation services in all aspects and hitting the international for them.
The best translators are just a click away – Ansh.com