Avail the fluent Indonesia translation service to learn Indonesian dialects
Worried about communicating in Indonesia? Now keep all worries at bay by using the efficient Indonesia language translator services and Bahasa translation services which are available round the clock to help tourists and people visiting there to communicate well with the locals.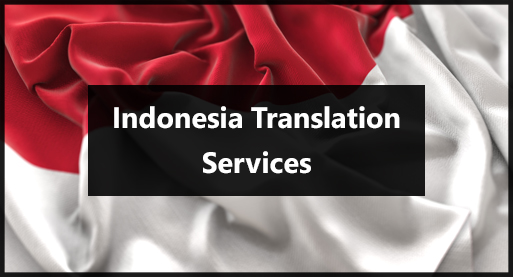 Certified Translators
At Ansh Intertrade Private Limited, there are certified and experienced best Indonesia language translator services that are ever ready to help clients learn the languages of Indonesia. The best thing about seeking the certified translator is that he/she is well aware of the diverse dialects that are spoken in Indonesia and can give a better feel of the language. Also, the translator would also help the tourists to understand the language well and teach them so that they can to speak it fluently while on their visit to the country. Experienced Indonesia language translators of the Indonesian translation company are also available who provide qualitative translation services to the people.
Indonesia and its Languages
Indonesia is a beautiful South Asian country having inhabitants speaking diverse languages. The island country has around 700 regional languages spoken by various communities. The official language Indonesian is a variant of the popular Malay language. Indonesia also witnesses many tourists from different parts of the world arriving to enjoy the exquisite natural beauty and ancient cultural sites located here. With a huge count of tourists, there are often many of them who don't know the dialect and Indonesian language well. It is at this time that Indonesia language translator services and Bahasa translation services comes in handy. The people who wish to learn the language before their visit to the country can use the translation services.
With a dedicated workforce of around 25000 translators, the Indonesian translation company offer translation, flawless editing and also text proofreading services for different clients. Translation can be done from any source- be it texts, clear audio files or video files. Hire the efficient Indonesia translators to understand the language and speak it fluently on the visit.