Origin of Malay language and its translation services
"Bahasa Malaysia" and "language of Malaysia" are few terms used for the Malay language.Around the world, neighbouring areas roughly 18 million people speak this language. Malay is predominantly spoken in Malaysia, Brunei, Myanmar, Indonesia, Singneighboring areas. Standard Malay is the official language of Malaysia. Malay is a Malayic language and along with English, Mandarin, and Tamil, it is one of the four official languages of Singapore as well. Indonesian is a form of Malay and there is a large group of a number of people who speak this language.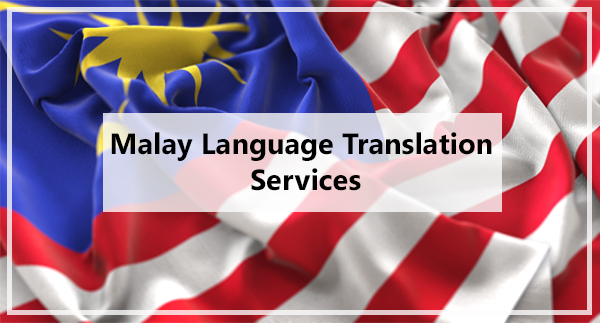 It is approximately170 million people who speak Indonesian. To find the professional translation service provider is a tedious task as there are plenty of options available in the market. It is important for your business to gain the trust of your target audience and it can only be possible if you build a rapport of your product or services. A good language translation service provider companies follow best practices and make sure the message does not lose its essence during and after translation. If you are looking for a good and professional language translation service provider company then Ansh.com has all the answers to our question. Below mentioned are the qualities of a good language translation service provider company:
Qualities of best Malay language translation service provider
A good rapport in the market speaks volume for the company's work ethics: When you decide to finalise a good language translation service provider company, it is important to do a thorough research about them. You can visit their website and look for testimonials from their clients. A good rapport with their customers is a sort of surety that their work is good and your business will benefit from it.
No hidden charges and policies are crystal clear: Price of their service should not burn a hole in your pocket and also there shouldn't be any hidden charges involved which may negative impact on your business's financial plan. Ansh.com has made its name in the market due to their fair practices and by following the rules of the industry.
Approachable and round the clock customer service is a must: A good professional language translation service provider company should be approachable. Round the clock assistance gives you a surety that help will be available as and when required. Ansh.com provides you with 24*6 customer service and brings the best possible services for you.
It is important for any business to hire a good professional language translation services provider company for making their name in the international business. Ansh.com provides you with the Malay translation services in affordable price. They have one of the best team of translators to make sure your work is completed within its due deadline without compromising the quality of work. It is understandable that customer will trust the brand/product or service more if they get to know the information about the product in their own language and that is where translation services come into practice. To find the best language translation service provider company, be patient and never take a decision in haste, after all, it is the bridge between customer and your company.