Exploring Captioning and Subtitling Services with Ansh
Captioning is a process where the audio content of a movie, webcast, television broadcast, video, DVD are converted into text and the same is displayed on a screen, monitor, cinemas or any other visual display system.  It is a form of a transcription of speech and other sounds into text version i.e typing in a text with each dialogue having a start and an end time. It is normally displayed on the bottom of a video screen.  Various color codes are also used to distinguish between sounds.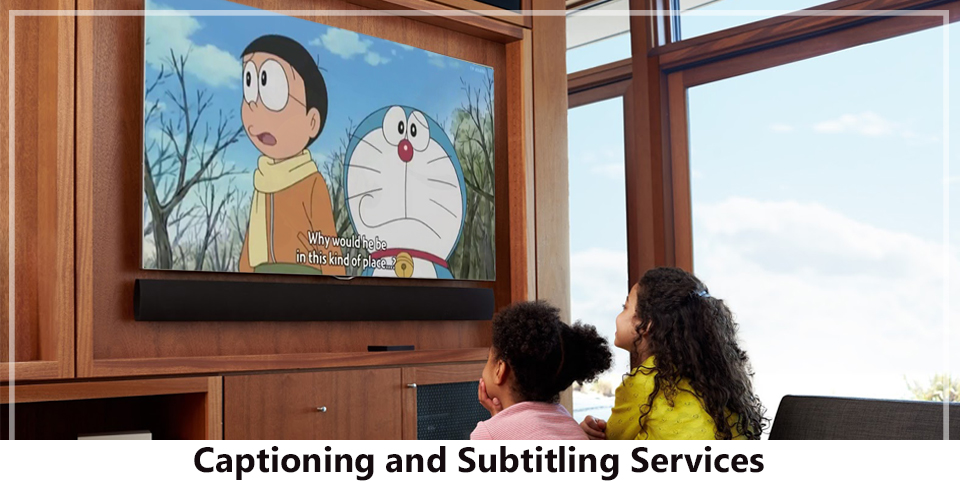 Ansh provides various digitized services like transcription, translation, content writing and subtitling. Subtitling Services in simpler term is a time-based representation of a video in written form and in an orderly manner.
Subtitling is also known as Closed captioning which allows the audience to read written text on their screen of what is being said in the streaming video.  Closed captioning can be turned on or off.
The team at Ansh with their expertise is well versed in subtitling showcasing a sense of commitment to exceptional quality delivery.
Below are a few advantages to the clients
It helps in communicating with hearing impaired audience.
It is helpful when the viewers are viewing the content in a noisy environment like an airport, railway stations.
Equally important in quiet atmospheres like hospitals or some offices.
It comes handy in teaching and training modules, presentation.
It is useful for people who are learning English and find it difficult to follow what is being said on the video.
It helps people who have accent recognition issues while following a dialogue or speech.
It helps in increased viewership and enhances SEO thereby more visibility and sales.
The team can handle quick turnaround time and offer digital delivery. The client is charged on a per minute basis and not on per word basis. Captions if required, may be placed in different locations on the screen to make it visible to the audience These transcripts can be for dialogues or commentary, for films, television programs or video games. The source and target language can be the same.
The team at Ansh overcomes the problem of linguistic barrier or hearing impairment, thus expanding the audience for your tv, videos or any other show. You can learn more about Ansh at https://ansh.com/
Having increased audience will lead to more sales, more business thereby expanding cultural boundaries.
You will definitely be impressed!
Read More