Enjoy the Crispy Marathi Language with our Effective Translation Services
India is a land of diverse cultures and ethnicities. It is a mix of inter-communities, religions, and people who speak different diverse languages and dialects across the geography. Amongst all these, Marathi is one such language which never fails to attract the listener. Because of the crispness and more so, it is beautiful to listen to. This language is spoken in Mumbai and the people of this hustling bustling commercial city. However, this language can't be understood by one and all despite its easy flow. Ansh Intertrade Private Limited comes in at this point introducing beautiful Marathi language translation services for people who wish to learn and understand the Marathi language.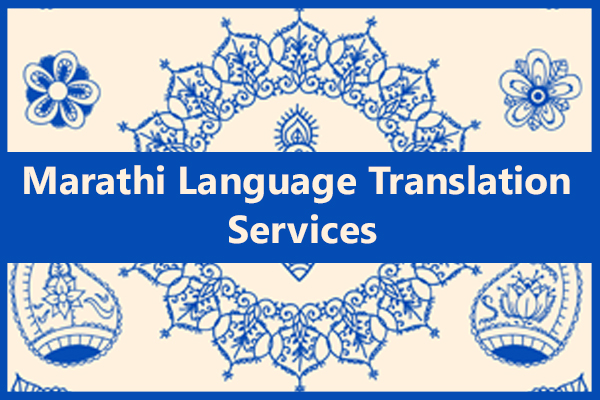 Mumbai is considered as the commercial hub of India. Located in the western part of India, it is also a major tourist city and attracts people from the country and across the world to witness its beauty. The city, which is home to the Bollywood and the mesmerising Marine Drive, has own local Marathi people who the official Marathi language of the state of Maharashtra. The language is the fourth ranking language having the most native speakers across India. The Marathi language also has oldest record literature dating back to about 900 AD.
The city of Mumbai regularly witnesses many tourists, both foreigners and from the country itself. Many times have it seen cases where these tourists don't know the Marathi language and fail to pass the desired message or communicate with the local people. Though there are guides and help provided, often they face shortfall and miscommunications due to the language barrier. In such a case,
Ansh is at your beck and call to help you. Just call us and let us know what translation you need and we would give you the solutions. Ansh Intertrade Private Limited not only gives you translation of the verses and words but would also help you to understand the language and get the feel of its spoken form.
We at Ansh provide you with texts, videos and audio transcriptions and translations to help you out when you get stuck with the Marathi language. We are available at all times. With a dedicated team of diverse translators and Marathi language translator, we promise to give you best of translation services in the industry. So next time the moment you visit Mumbai or get stuck with the Marathi language, think of Ansh as your guide.
Read More