Zullu is no more incomprehensible with Ansh Translation Services
You might feel that getting Zullu translation services can be quite a challenge but that is not the case because there are many translator companies that offer Zullu translation services to its customers. However, before we delve deeper into the Zullu translation services it is important that we have a clear idea about the Zullu language. Zullu is essentially a tonal language that is used by the South African people. Initially, Zullu was merely an oral language and later on it was developed into a written language by the European missionaries. Latin alphabets are used to script Zullu language. Zullu is a kind of language that follows the order of subject-verb-object-word order.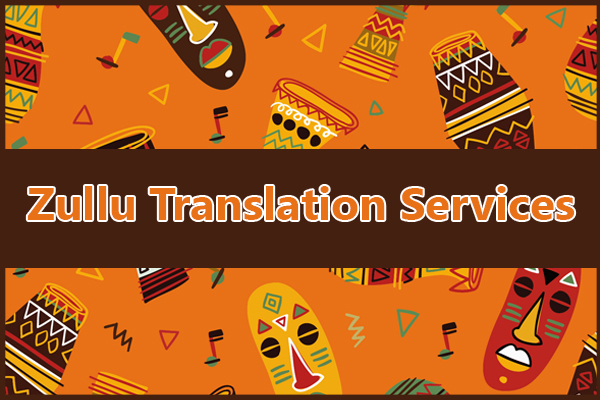 Hence, it is quite clear as Zullu is a tonal language it can be quite difficult to translate documents to or from Zullu. But that is not the case when you get in touch with a reputed and expert translator company like Ansh translation service provider. They have professionals who have the expertise to translate to and from Zulu language. To be precise in case you want to avail professional Zullu translation services at the best possible rate, you ought to get in touch with none other but Ansh.
Specialities offered by Ansh Zullu translation services:
They have a quick turnaround time, so even if you have an urgent need, you can get in touch with Ansh translator services without being much worried
They have domain specific translators for the purpose
The translators at Ansh ensures both consistency and quality and at the same time they are known for their cost effective benefits
They assign projects to translators depending on their domain expertise and knowledge. This is done to ensure nothing but the best is delivered to the clients
The management at Ansh believes only native or native level translators have the efficiency to translate with utmost perfection
Another good thing about Ansh translation services is that you can directly get in touch with your Zulu translator. Hence, it is quite easier for you to explain your needs directly to the translator. This is because good translation involves translation of knowledge and idea and not just literal translation word by word.
The various translation types offered by Ansh Translator Company are the following:
Legal translation
Technical translation
Marketing translation
Website translation that involves both proofreading and localization of websites
Similarly, some of the specialties of Ansh translation service comprise
Text to text
Text to audio
Audio to text
Audio to audio
Text to subtitles
Dubbing of video in the Zullu language
Transcription services
Localization of both software and website
Another benefit of getting your work done by Ansh translation services is that they support a number of file types like Microsoft Word, Excel, PowerPoint, TXT, HTML, XML, XLF and XLLF file and along with that they also support InDesign and PDF files.
Why Choose Ansh Translation Services?
They guarantee their clients of 100% satisfaction
They ensure that the privacy and confidentiality of all your documents are well-maintained
You can expect the most accurate translation services at the best rate possible
They are available round the clock to cater to clients in different time zones. They work in three shifts to ensure that none of the translators are stressed which in turn might have an adverse effect on the quality of the work
The most striking feature of Ansh is that they are a all-woman team and it shows the importance they give to women empowerment
So next time you get stuck with your Zulu text just get in touch with Ansh and all that seemed Hebrew to you will quickly become crystal clear.